The Darling Downs has always been known as the land of milk and honey. Kissed by sun and soil it's a food bowl with diverse agricultural industries. Paddock-to-plate; farm-to-fork, whatever you want to call it, that's how people normally eat in this regional Australian community.
Our "authenticity" or "provenance" was thrust upon us with the implementation of a big vision, Toowoomba's new international airport that created freight opportunities and all eyes turned to our world-class food producers. Overseas markets opened, chefs moved in, and we started seeing things differently.
Forget milk and honey (although ours are great!) we're also the land of berries, rhubarb, avocados, leafy greens, limes, beef, lamb, sunflowers, chocolate, jerky, nuts, oats, kefir, breweries, wineries, a distillery, a meadery, and much more.
We probably took them for granted, our heroic food producers, brimming with talent and natural advantages. Well not anymore! Throughout Toowoomba, menus not only reflect but also support the surrounding countryside and its producers.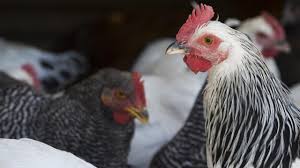 Land of Milk and Honey the CBD's heart and soul is in its café culture!
Our laneway nosheries and funky social enterprises are a little bit Melbourne. Try Ground Up Café, Second Shot, Walton Stores, Copperbench, close your eyes and imagine the trams!
Cocktail bars and country towns haven't always seen eye-to-eye, but Toowoomba's got lots! From sleek spaces to cosy corners, these bars are open past bedtime serving signature cocktails with matching nibbles. Try Cork & Lever, Sante, Tapestry, George Banks Rooftop Bar, Muller Bros.
Keep your RM's on, these are Toowoomba's fine dining experiences:
Zev's Bistro – Toowoomba's only restaurant with an Australian Good Food Guide Chef's Hat award. It's small and stylish offering a set menu of nostalgic flavours, complex dishes and produce that excites the very creative Kyle Zevenbergen. You won't find a more carefully curated wine list anywhere in town.
Gip's – set in an 1860s mansion surrounded by gardens, chef Craig Edser and his talented team presents a creative fusion of fresh, uncomplicated dishes with a strong, modern Australian influence.
Encores – located at the beautiful Empire Theatre precinct, Encore's is famous for pre-show suppers and superb business lunches.
And for the Meat lovers, we have some of Australia's biggest and best beef producers on our doorstep. Add, local game birds and cod farms for variety. Paddock celebrates provenance and is a good place to start. Some gastro pubs with great local steaks include Fitzy's, The Royal, The Met, The Spotted Cow, Bull and Barley Inn and The Southern.
But wait there is more to the Land of Milk and Honey
Toowoomba is a welcoming multicultural and refugee-safe community. This also means we have authentic, traditional foods and the best place to sample them is at the Farmers Markets every Saturday morning.
What's a 20-minute drive from the CBD? From Toowoomba it will take you down meandering country roads to a fabulous vineyard and restaurant and mutliple FocusHR Business Excellence Awards winner called Rosalie House where you'll sit on a wide verandah overlooking vines and distant paddocks while sampling local produce prepared by the Thompson family.
A pleasant forty-minute drive through the High Country Hamlets will take you to the thriving and innovative township of Crows Nest. Having undergone a major community led transformation, it's simply fabulous! Led by inspirational foodies such as Amanda Hinds of Myrtille Bistro, the O'Brien Family of Pechey Distillery, Sally Boardman of Sunnyspot Farms and Bruno Loubet of Willowvale Cooking School (ex-Buckingham Palace), and many others, we can't wait to see what Crows Nest does next!
This is a narrow narrative of the dining experiences and choices in Toowoomba. Yes, we have only scratched the surface. For a further plethora of food and tourism experiences for you to enjoy, we recommend you hustle to the Dine Darling Downs website run by Kristen O'Brien and powered by the Toowoomba Chamber as a good place to start. Alternatively, get involved in our Food and Agri Network.
Ultimately, we want people to visit, stay a while, and explore. Wander Toowoomba's historic streets, drive through golden fields of freshness and soak in the optimism that a good harvest brings to rural Australia.
We say, Toowoomba, Take Me There.