About
The Toowoomba Chamber
CONNECT | LEARN | INFLUENCE
WHAT WE DO
CONNECT | LEARN | INFLUENCE
We offer a full program of networking events and professional development opportunities that provide a platform to strengthen existing networks, develop new contacts and connect with business leaders to maximise growth opportunities for your business.
business
We continue to represent the interests of the business community, deliver products and services designed to support and assist a business in its operation, growth, and development and provide a range of opportunities for members to 'do business.
networking
The Toowoomba Chamber offers unrivalled business networking and learning opportunities and quality information services to a diversified membership base. This, in a city that has arguably the broadest commercial base of any regional city in Australia. The Chamber also provides a vital role in influencing policy at all levels of Government on behalf of the local business community.
Chamber membership links you into an expansive local and regional business network. Members can forge new business connections and enjoy the benefits of networking, sharing information, learnings, and insights, and promoting their business to potential customers and suppliers.
The Toowoomba Chamber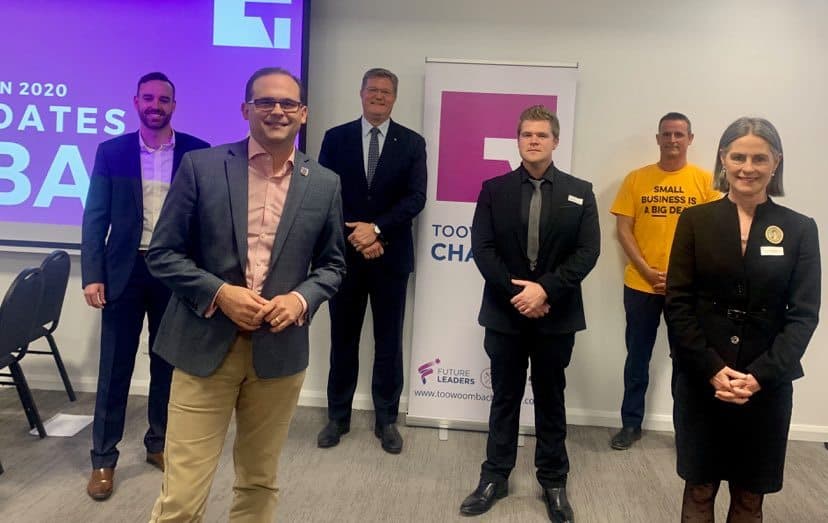 The Chamber's objects are:
To establish a rapport with civic, business, ethnic, and other sectors of the Toowoomba community and be recognised as representing and presenting the view of commerce to the general community on behalf of the business community of Toowoomba
To keep members informed on important matters affecting trade, commerce and industry, retail and tourism and to render a varied and comprehensive service to members according to their requirements from time to time
To advocate for Members (individually and collectively) and for positive developments in the trade and commerce space generally, at a local, State and National level
To facilitate opportunities for Members to connect and develop mutually beneficial relationships
To facilitate and support professional development, training, and upskilling opportunities for Members; and
To facilitate opportunities for young people in business to be exposed to professional development and advancement opportunities
Our Proud Past
The 120-year history of the Toowoomba Chamber of Commerce is inextricably linked with the business and community development of the City of Toowoomba. Although Toowoomba was declared a municipality in 1860 and the Toowoomba Chamber was not formed until 1899, it was about then that the fledgling municipality was showing signs of becoming one of the most important inland centres of commerce in Queensland.
Business leaders saw the need for a coordinated approach to authorities to ensure Toowoomba was not overlooked in the fight for services to rapidly growing outposts north and west of Brisbane.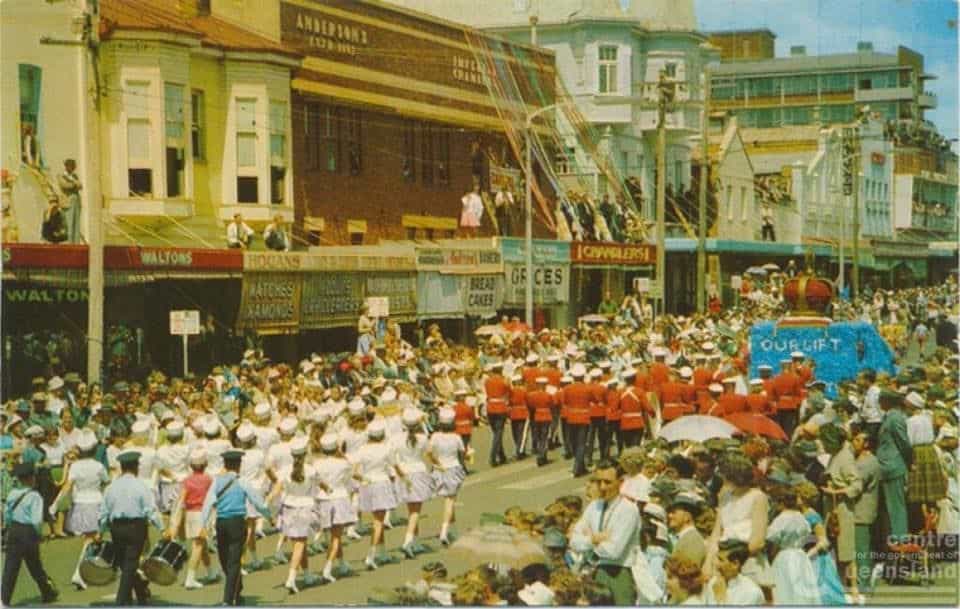 The Toowoomba Chamber of Commerce's many achievements over the years include:
Improved telephone and postal communications
Created the Carnival of Flowers
Formed the first Toowoomba Tourism Committee
Played a role in bringing University of Southern Queensland lecture facilities to Toowoomba in 1951
Played a role in the transfer of the Australian Army Aviation Regiment to the Darling Downs
Assisted in the creation of the Gospel Music Festival (later known as Easterfest)
Created the Toowoomba Business Excellence Awards.
Toowoomba Chamber is committed to good Governance
Significantly, the Board resolved in policy Toowoomba Chamber suppliers and services are secured from the membership base first.
The Toowoomba Chamber Constitution is our overarching governance document that sets out our purpose, objects, and the way the Board makes decisions.
The Constitution is supported by a raft of policies and procedures that embed the Board's expected behaviour and judgment for staff and contractors in and involved with the organisation and themselves.
Strategic Plan
Crisis Management Plan
Finance and Procurement Policy
Conflict of Interest Register and Policy
Code of Conduct
Drug and Alcohol Policy
Confidentiality Policy
Cessation of Employment Policy
Attendance at Work Policy
Annual Leave Policy
Personal Leave Policy
Long Service Leave Policy
Parental Leave Guidelines
Work Travel Related Expense Policy
Workplace Health and Safety Policy
Sexual Harassment Policy
Performance Management Policy
Internet, Social Media and Email Policy
Harassment and Bullying Policy
Grievance Conflict Dispute Handling Policy
EEO Policy