Toowoomba Chamber President, Harrison Humphries has made the very difficult decision to step down as President.
Harrison joined the Board of the Toowoomba Chamber in 2016. He fulfilled the executive
positions of Secretary and Vice President before being elected as President in 2019.
Harrison took over from passionate Toowoomba Chamber leader, Joy Mingay, and led the Chamber through the difficult times and devasting impacts on our business community brought on by a global pandemic.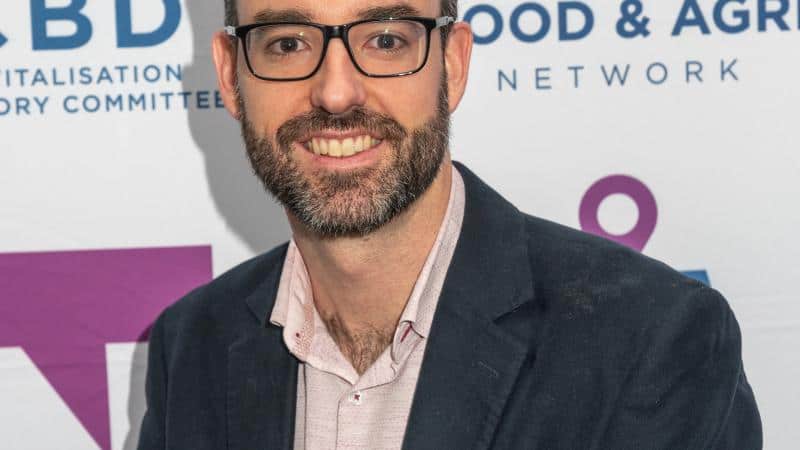 Chamber President's tenure
In 2021, as the majority of the Toowoomba business community bounced back from the impacts of the worldwide pandemic, he embraced the Toowoomba Chamber cause and grew its membership and sponsorship base through championing the Chamber's core objectives of advocacy, connection and learning.
Being the only nomination for President, Kate Venables will be duly elected to the prestigious role at the Chamber's next AGM.
Outgoing Chamber President, Harrison Humphries said, "It has been both an honour and a privilege to serve the Toowoomba business community, and I wish Kate all the very best when she takes over as President. I'm confident she will do an amazing job.
New President in the wings
"I am immensely proud that the Chamber has built on its most important asset, our members, with a uniquely Toowoomba offering of services via active engagement with the local business community.

"I love living and working in Toowoomba so I'm grateful to have had the opportunity to stand up for the diverse Toowoomba business community and our members at the local, state and federal government levels.

"It has been a pleasure to facilitate our members connecting with many supply chain
opportunities, play a part in supporting local brands by overseeing the introduction of new Chamber initiatives and enhancing Toowoomba's reputation as the home of world-class businesses.
"Importantly, I am pleased to have continued to develop the foundations laid by previous
Chamber Boards by investing in the Chamber's team and services to grow our relevance and effectiveness.

"It was with a heavy heart that I made the decision to relinquish the Presidency but juggling my various commitments and the impending birth of my second child meant something had to give", Harrison admitted.
Vice President Sam Wright said, "Harrison has led from the front in standing up for Toowoomba and the Toowoomba business community.
"He navigated the ship through the turbulent waters of the past two years with a steady hand and determined focus.
"His legacy will speak for itself in years to come. "He will be sadly and greatly missed".
The 2021 Annual General Meeting of the Toowoomba Chamber will be held at 4pm on
Wednesday 10 November 2021 at The Courtyard, 1 Station Street, Toowoomba.