The Toowoomba Chamber of Commerce in partnership with Toowoomba and Surat Basin Enterprise (TSBE) are looking to better understand the sentiment and perceptions of local businesses to assist in influencing policy makers and develop evidence-based solutions for the Toowoomba region by creating its own Business Performance Sentiment Index.
The Index is the first of its kind for Toowoomba and focuses solely on the Toowoomba local government area.
It is to provide evidence of the issues and pressures facing local businesses, tactical data on current and future programs/initiatives, a clear understanding of how businesses are performing, their future sentiment and a detailed understanding of how conditions are affecting the business community in Toowoomba, longitudinal insights to understand changing trends.
The aim of the project is to create a clearer picture of business trends, inform strategic thinking, discover insights, tell our story, and guide our journey.
The outcomes of the research will be presented by Australia's leading social demographer and commentator Mark McCrindle who is an award-winning social researcher, best-selling author, and influential thought leader, and he is regularly commissioned to deliver strategy and advice to the boards and executive committees of some of Australia's leading organisations.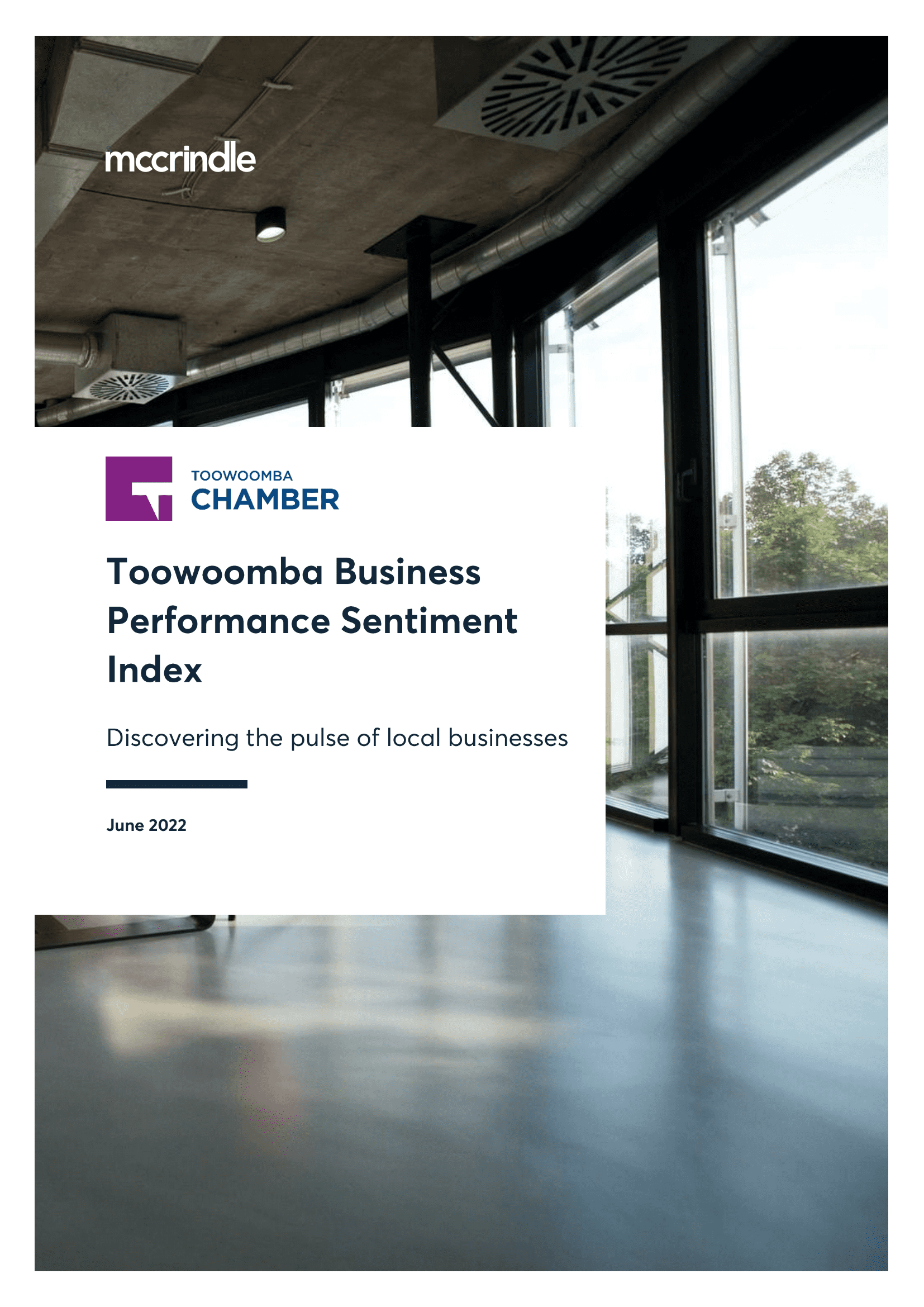 Australia's leading demographer shares local business health
The findings have highlighted the many positive attributes in the region which we can collectively build on to create a real competitive advantage.

Chief Executive Officer, Todd Rohl

"The findings reflect Toowoomba's strong business environment and the great potential business see in the region.
"Importantly, the McCrindle work builds the evidence to argue for Toowoomba and the region to get what it deserves.
"Significantly, the findings provide us real data on the local government area to inform business investment and opportunity", Todd said.