The Toowoomba Chamber of Commerce is proud to once again, present the region's most prestigious business event of the year – the Focus HR Business Excellence Awards 2022, which will shine a spotlight on our business community.

We will celebrate our broad cross-section of businesses in 11 different categories, catering for the more than 16000 businesses in our region. In 2022, we have introduced a new Agriculture category which has the largest business count in our region, exceeding 3000 businesses.
We will celebrate the best of the best with the Focus HR Business of the Year, shine the spotlight on our sole traders, and our micro-businesses and as is tradition, announce the Toowoomba Chamber Hall of Fame inductee to join the outstanding alumni list.
Partners of this year's awards will join with 2021 winners for the Launch of the Focus HR Business Excellence Awards at ROWES, the 2021 Toowoomba Chamber Hall of Fame inductee.
The 34th annual Business Excellence Awards is a valued tradition, and the awards will acknowledge the incredible and diverse businesses that call Toowoomba and the region home while celebrating the innovators, leaders, and achievers.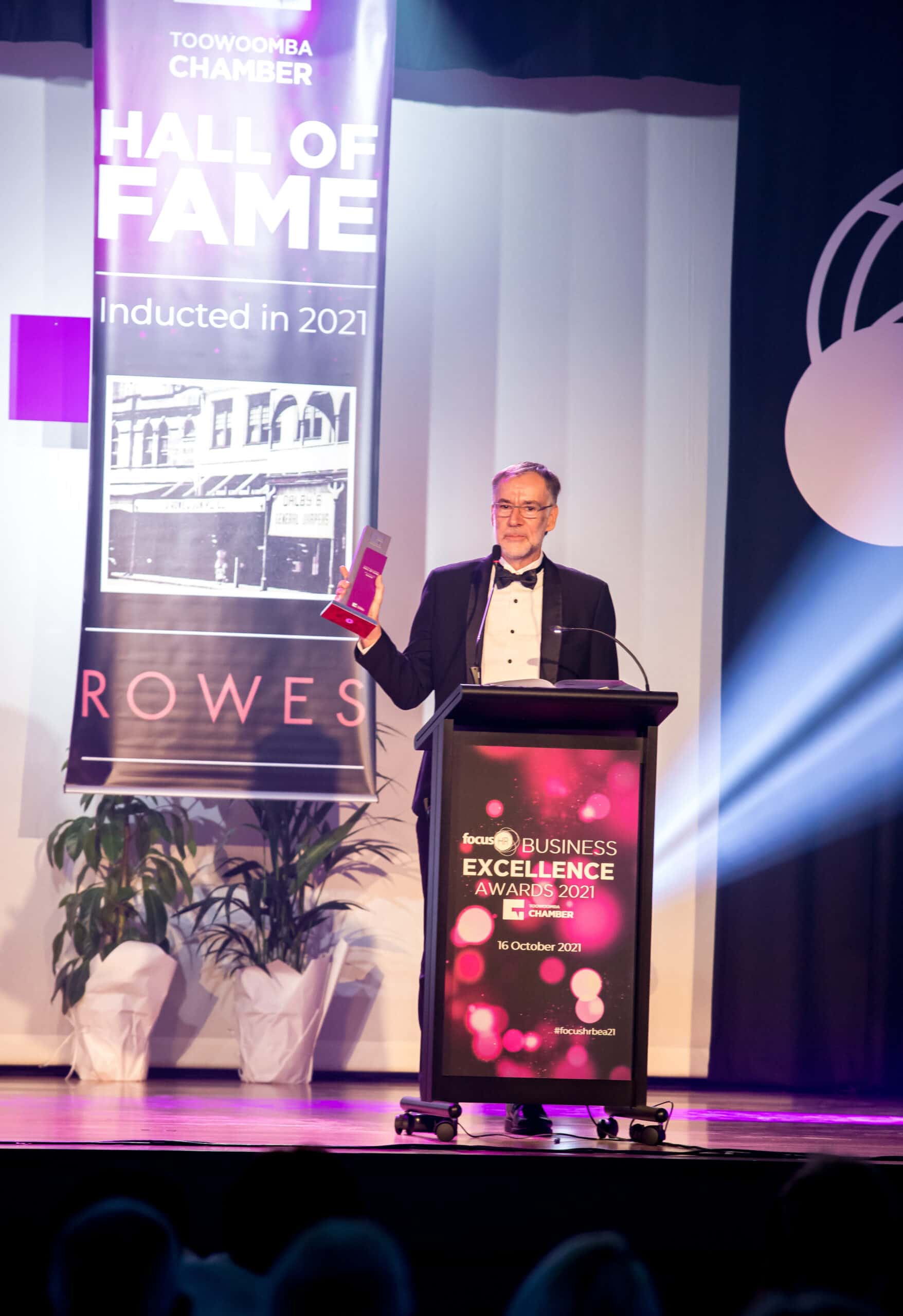 FocusHR Business Excellence Awards 2022
Toowoomba Chamber President Kate Venables, said, "The Focus HR BEA22 provides an incomparable opportunity to shine a spotlight on the important role of the local business community, build the city's business reputation of excellence and elevate business brands through these awards.
"Critically, it is a celebration of teams and fellow businesses across the region at the business community's night of nights on Saturday 5 November 2022.

"We urge you to nominate a business and apply for the Focus HR Business Excellence Awards 2022. We are grateful for the support of our partners who make these awards possible", expressed Kate.

Kate Venables President Toowoomba Chamber

Local renowned firm, Focus HR have renewed its partnership as the naming rights sponsor of the awards for another two years.
Founding Director Naomi Wilson said "The Awards provide an opportunity for our business community to reflect on the wonderful things they do, discover areas for improvement, and celebrate their successes as a crucial part of the thriving Toowoomba region. We are proud to be part of the Business Excellence Awards again in 2022."

Nominations for the awards are open and more information can be found on the Chamber website, or by contacting the Chamber team.