Toowoomba Business Chamber in partnership with the Toowoomba Surat Basin Enterprise and McCrindle delivered our first Toowoomba Business Sentiment Index (PSI).  The purpose is to better understand the sentiment and perceptions of local businesses to inform our advocacy and develop evidence-based solutions to assist in standing up for business and fighting for policy change.
The results were enlightening and the presentation by Mark McCrindle, Australia's leading social demographer and commentator shined the spotlight on business performance over the last 12 months, now and the opportunities and challenges in the future.
Currently, the region has over 16,000 businesses, with 98.6% of those having 19 or fewer employers.  We were left with no doubt, that Toowoomba is a city, built on the back of small business. And that the small business community remains cautiously optimistic about the post-COVID national and local economy.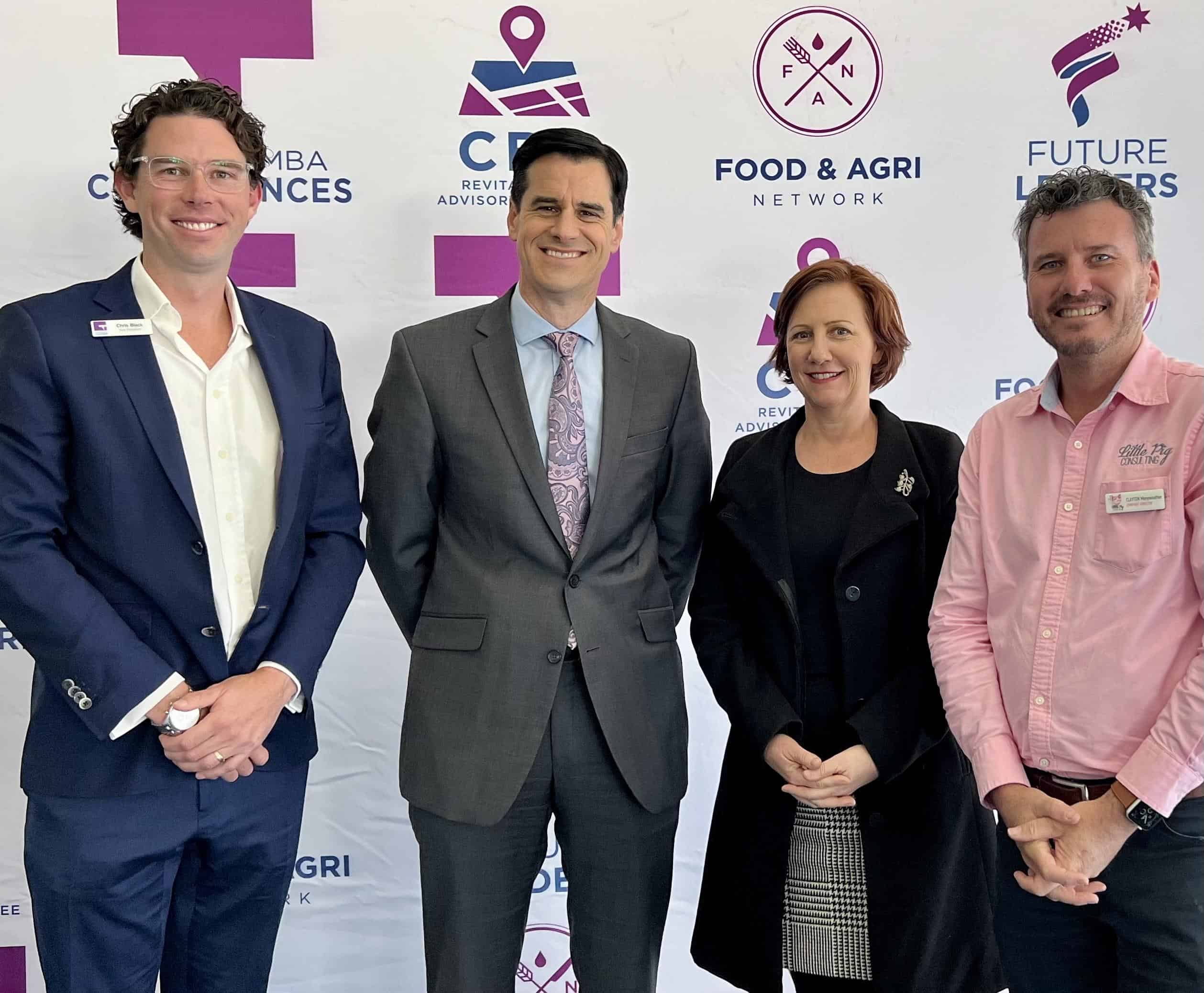 PSI Findings delivered last week
Our diversity is our strength, delivered on the back of our uniqueness of having multiple well-oiled and successful industry sectors.  Something considered unique in a regional Australia setting.
Our largest industries by business count are agriculture, construction rental hiring, real estate services, professional services, and transport and our biggest employer is the health sector.  This business breadth is reflected by our small business operatives who are working in multiple industry sectors, which has created optimism, resilience and is a core feature in the strengthening of the local business community. 
The PSI findings articulated the robust and dedicated business community, with over two-thirds of owners and operators, taking the view that, Toowoomba has great potential, now and into the future.  Other very positive business attributes articulated were commute times, local business connections, the generous and supportive local community, and the ability to achieve a work-life balance. Combining this with our local, state, national and international connectivity the city is considered to have a real competitive advantage. A city on the move.
But the PSI findings do identify headwinds.  Headwinds that must be addressed immediately so as not to stifle our potential, our growth, and our community wellbeing. 
Concerns about the rising operation and staff costs and the inability to attract and house talent are softening our outlook on business performance.  And as Mark McCrindle pointed out the population growth is expected to exceed the population forecast for 2041 of 204,000 well and truly.  This means the lack of local infrastructure to capitalise on Toowoomba's opportunity now, is expected to be a major deterrent to our potential in the years to come, if not addressed right now.  Combine this with the alarming feedback about the very negative impact of local, state, and federal regulatory settings which is further dampening the attractiveness of our small business city and is a monumental barrier to reaching our true potential. 
The findings clearly articulate our great potential of Toowoomba and small business optimism.
But it is also extremely clear that the business community is being let down by our policymakers at the local, state, and federal levels.  With local and state elections less than two years away, what local infrastructure do you think we need, and regulatory settings do you need to be changed? 
Let us know by emailing admin@toowoombachamber.com.au
To grab a full copy of the report, go to our website to find out more information.