The "Block Party" launch of the revamped part of Russell Street was a perfect reminder of the power of events in activating our streets and supporting the local business community and the essential role public investment plays in stimulating economic growth.
The idea carefully thought through by Toowoomba Chamber members, Bandland and Café Guitar was meticulously curated by Toowoomba Region Council.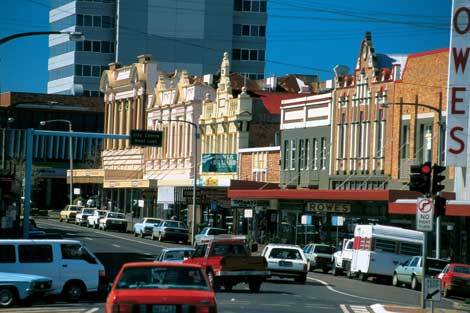 Our joy at the Toowoomba Chamber, was to see the creation of a lively and safe streetscape, that invested in people's experience, brought the community together and enhanced the streets economy. All these things, seen as critical by the Toowoomba Chamber to reboot and rebrand the region's number 1 meeting place, the CBD.
But the Block Party meant so much more to many long-term Toowoomba Chamber members. They reminisced the days, when Toowoomba's first main street, held regular street parties, when the street teamed with life and joy, made up of a myriad of sounds like the chitter chatter of children playing, music, food, and clink of coffee cups.
And this great history was celebrated on the day, with the thanks to ROWES and the Toowoomba Historical Society, as the first business heritage plaques, showcasing the changing nature of the business in the street over the years was unveiled.
It also needs to be recognised the significant role government plays in stimulating economic growth. Economic growth is not the sole burden of the private sector. And the resurrection of Russell Street into an elegantly designed and constructed street is a gentle reminder of the important role of public investment in our daily lives.
Russell Street Re-opening
There is no doubt in my mind, that the investment in Russell Street has already provided a much-needed boost to local businesses. And we already know that this investment is influencing decisions by shop owners about whether to upgrades their shopfront to match the magical work of Toowoomba Regional Council in this street.
As a result of the Russell Street Block Party, I propose the following:
an appropriately funded event team, led by the Toowoomba Chamber in collaboration with local businesses and the Toowoomba Regional Council to regularly activate the city's beating heart;
further rapid investment in public infrastructure by our local government in recognition of its contribution to the community and local economy.
Let the Toowoomba Chamber know your thoughts on these proposals, by emailing admin@toowoombachamber.com.au
Finally, I would like to acknowledge the great work of all involved in design and construction of this first part of Russell Street. Great job. And I look forward to watching the progress of the Little Russell Street refurb in 2022.