Last week we launched our Leading Women Series with a lunchtime event.  The series is all about sharing leadership stories of women through storytelling: stories of amazing leadership in our region and beyond, because they need to be heard.
Jessica Ritchie, internationally recognised author of the #1 Bestselling book Make Your Mark, was our first guest speaker.  Jess spoke about the trials and tribulations of her leadership journey over the past 16 years working with some of Australia's leading brands and how it led her to create her multi-award-winning Brand & Marketing Agency – The Transformational Brand Lab.
Every one of the 110 attendees were inspired and challenged by Jessica to understand more about the importance of Making our Mark across business, career, and life.
The history of women coming together for a lunchtime event is actually quite recent. In context, it was 154 years ago on April 20, 1868, that a dozen women filed into Delmonico's, a New York restaurant which was the most famous in America.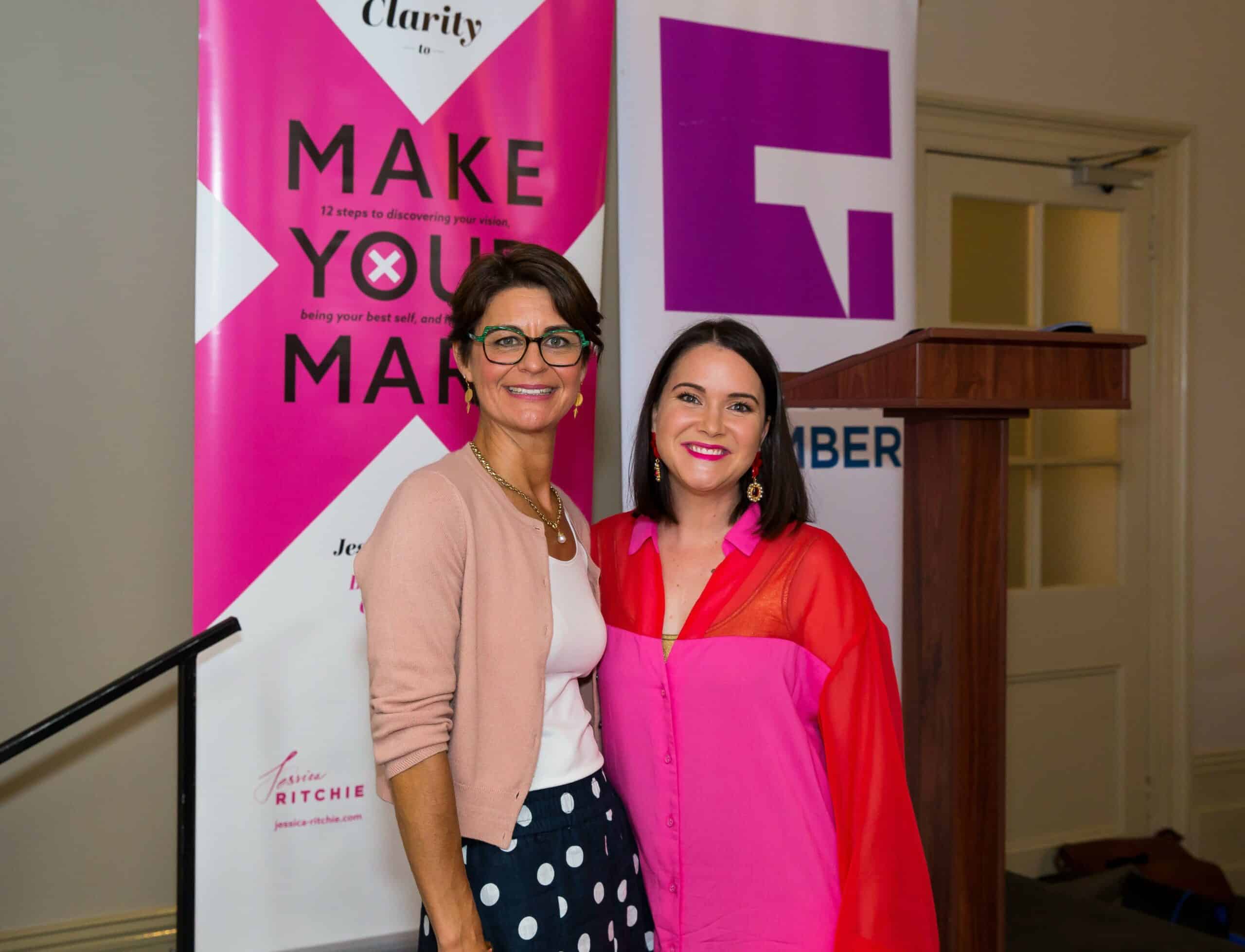 The women were all middle- and upper-class and many of them worked, which was highly unusual in the mid-19th century. Their lunch was even more of an anomaly as it was the first time American women deliberately dined in the public eye without the accompaniment of men. Over time, we have heard 'Ladies Who Lunch" or 'Let's Do Lunch', a phrase, I believe is often used to our detriment, as businesswomen.
BUT we can change it! 
I would have to say that though Toowoomba is a wonderful place to live, and I regularly sell the many gorgeous things it has going for it, it is my view that we do have some challenges for women in leadership here.
Now, I do not think, we breed misogynists in the Darling Downs but to drive change we need to present as a unified voice to challenge the status quo. My vision for change and seeing many more women in leadership, including their recognition of their enormous contribution to life is articulated by internationally recognised McKinsey and Company, in their Women in the Workplace 2021 Report.
Leading Women Unrecognised
They say women are stronger leaders, doing more to support their teams and advance diversity, equity, and inclusion efforts. The report recognises that the critical work women do is generally going unrecognised and unrewarded – as they only make up only 24% of C Suite roles. The Report argues businesses risk losing the very leaders they need right now, and it's hard to imagine organisations building inclusive workplaces without women in leadership positions.
The path they advocate for is the need to recognize and reward the women leaders who are driving progress. And the need to do the deep cultural work to create a workplace where all women feel valued.
So, our new series for Leading Women is all about changing the dialogue, giving us opportunities to affirm and celebrate the fab work that women in our region.  It is all about recognition and listening to each other stories so that we can back each and support each other and NOT contradict each other in public.
Do you know a leading woman? Want the Toowoomba Chamber to share their story? Let us know, by emailing admin@toowoombachamber.com.au
Kate Venables , President