I remember with great fondness my trips to Jondaryan Woolshed as a boy.  Whether that be as part of an Acland State School excursion, a family day trip, or working at an event serving customers raising money for the Oakey Junior Rugby League.
And I was saddened to hear, for reasons unknown to me, that as revenue potential skyrocketed through drive tourism, it remained closed.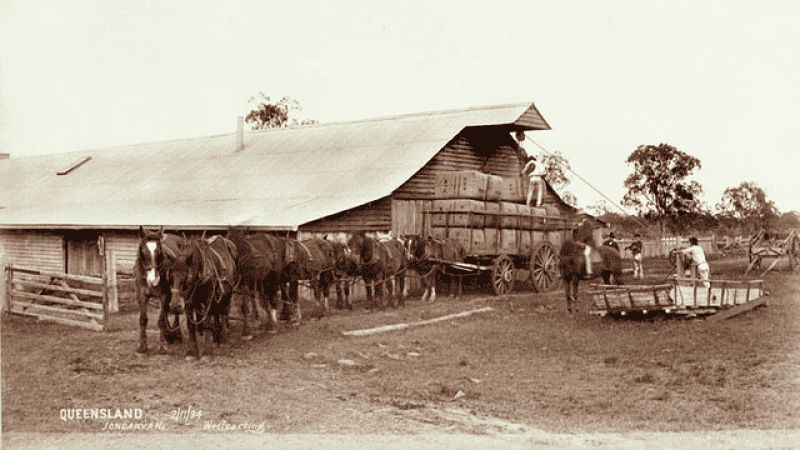 I remember the picturesque setting in an undulating valley filled with birds, dotted with sheep, horses, other livestock, and native animals. A place that reflected our local, state, and national history.  It was almost a utopian place that restored the senses and attracted tourists from far and wide.
It was a destination, a place that everyone knew. A symbol of the rich European traditions of the region. An iconic brand for Toowoomba.
The Jondaryan Woolshed is one of Queensland's largest woolsheds and in its heyday, back in 1873, it could process 250,000 sheep in a season. But these days, there's so much more opportunity for this beloved Heritage Listed site.
Staff, volunteers, and directors have worked tirelessly for many years to retain this iconic place on the Australian landscape for all Australians. The Toowoomba Chamber acknowledges their endeavours in, what appears, prima facie, a complicated operational structure.
Develop the Jondaryan Woolshed for Tourism
For me, the Jondaryan Woolshed is more than a tourist attraction, and more than just part of the Toowoomba and region, brand. It reminds me of the past as we build the future.
I see no reason, with the right tourist bundle package, why tourists from around the world, would not want to fly directly to Wellcamp Airport and spend a night or two experiencing, early life on the Darling Downs.  
I see no reason why this iconic place cannot be reinvigorated by developing and hosting prestigious local, state, national and international events, and festivals. Or honour indigenous cultures, local produce, shares stories, and the list goes on. We just need to be willing and able to make it happen.
And we should not underestimate, the massive economic impact that a rebooted Jondaryan Woolshed can have on employment, accommodation providers, hospitality, retail shop owners, local food suppliers, and the list goes on and on.
This is no wild and woolly notion. This magical place is bursting with untapped potential and ready to be rebirthed, celebrating the past and creating a new future.
Of course, full credit goes to our woolly friends too. What sheep give us is woven into the Jondaryan Woolshed folklore: there's wool, milk, meat, and lanolin products for starters. Think of the wool industries, the cosmetics, the timber preservation, and rust inhibitors and of course, culinary feasts.
They say Australia rode to prosperity on the sheep's back, and I think Toowoomba might just be about to do the same.
It is my view; we need two ingredients to transform the Jondaryan Woolshed back to its rightful place in our region, state, and nation. We need new owners and an attitude of, Let's Make it Happen, for all Australians.
The Toowoomba Chamber would love to hear your Jondaryan Woolshed stories. Please email them to admin@toowoombachamber.com.au