This month, the Toowoomba Chamber of Commerce is preparing to kick off, its Award Season, with the launch of the 34th Annual Business Excellence Awards 2022. 
The city's premier business event of the year is only possible thanks to the support of our partners and dedication and commitment of the business owners and operators.
The Focus HR Business Excellence Awards 2022 (Focus HR BEA22), proudly presented by the Toowoomba Chamber offers businesses an experience that extends far beyond that 'spotlight' moment. It is all about shining the spotlight on your businesses.
We will celebrate our broad cross section of businesses in 15 different categories, catering for the more than 16000 businesses in our region. In 2022, we have introduced a new Agriculture category which has the largest business count in our region, exceeding 3000 businesses.
But, of course, it does not stop there. We will celebrate the best of the best with the FocusHR Business of the Year, shine the spotlight on our sole traders, and our micro businesses and as is tradition, announce the Toowoomba Chamber Hall of Fame inductee to join the outstanding alumni list.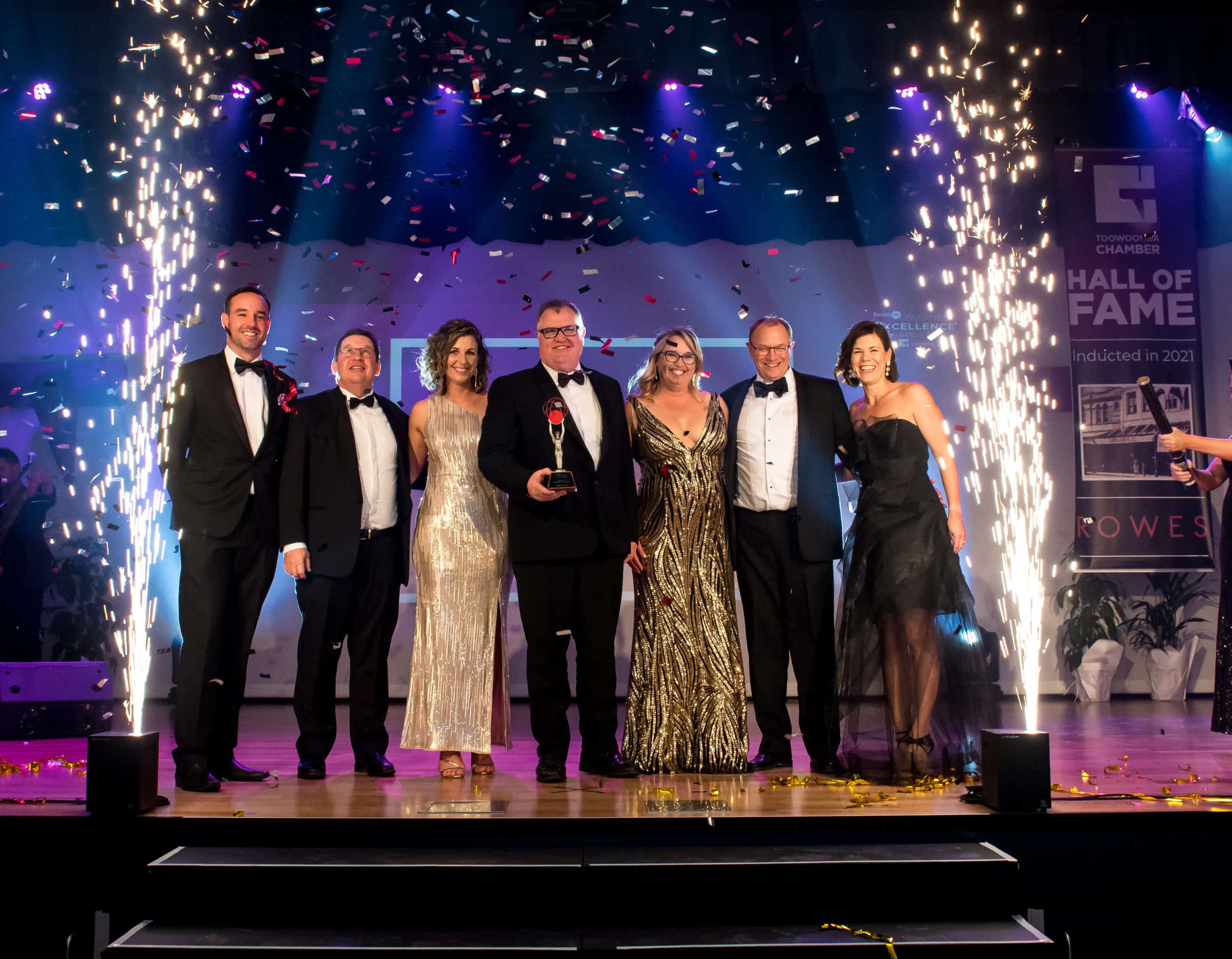 FocusHR Business Excellence Awards
We understand and know that the business standards in Toowoomba are extremely high and more competitive than ever.  And in this highly competitive environment, we recognise the challenges and opportunities the business community face and that is why, we have tried to further streamline nominees' and applicants' processes, applications, and judging.
The FocusHR Business Excellence Awards 22 provides an incomparable opportunity to:
shine a spotlight on you;
build your reputation of excellence inside and outside of your industry;
set yourself apart from your competition; and
elevate your brand through these awards.
But the Business Excellence Awards do much more than that.
It provides you a yardstick to compare your business with other businesses and reinforce existing relationships or attract new clients.
It is a lead generator building increased brand awareness to generate new opportunities.
It is a time to reflect, giving you the opportunity to take a deep dive into your business, as the judges ask you probing questions about your growth, your team, and sustainability.
It will enable you to gain valuable insights and identify key business improvements.
It can enhance employee engagement as you involve your employees in the entry process.
It can build staff morale through sharing your success and wins, learnings, and improvements.
It is an opportunity to build relationships with other outstanding businesses at exclusive networking events designed to celebrate your business and help you and your business thrive.
It creates extensive PR opportunities and promotion across the FocusHR BEA22 marketing channels.
And much much more.
Critically, it is a celebration. A way to celebrate with your team and fellow businesses across the region at the business community's night of nights on Saturday 5 November 2022.
Jo Capp and Todd Rohl
Toowoomba Chamber