About us​
Future Leaders
CONNECT | LEARN | INFLUENCE
The Future Leaders Advisory Group provides the platform for individual personal and business growth for Toowoomba's future leaders, helping our up-and-coming business operators to thrive, meet their goals and go after their dreams. The Toowoomba Chambers Future Leaders Advisory Group provides a platform that supports the development of our young business owners and professionals who are paving the way for Toowoomba's future success and growth
1:54
Start the Conversation around Mental Health in your workplace today!...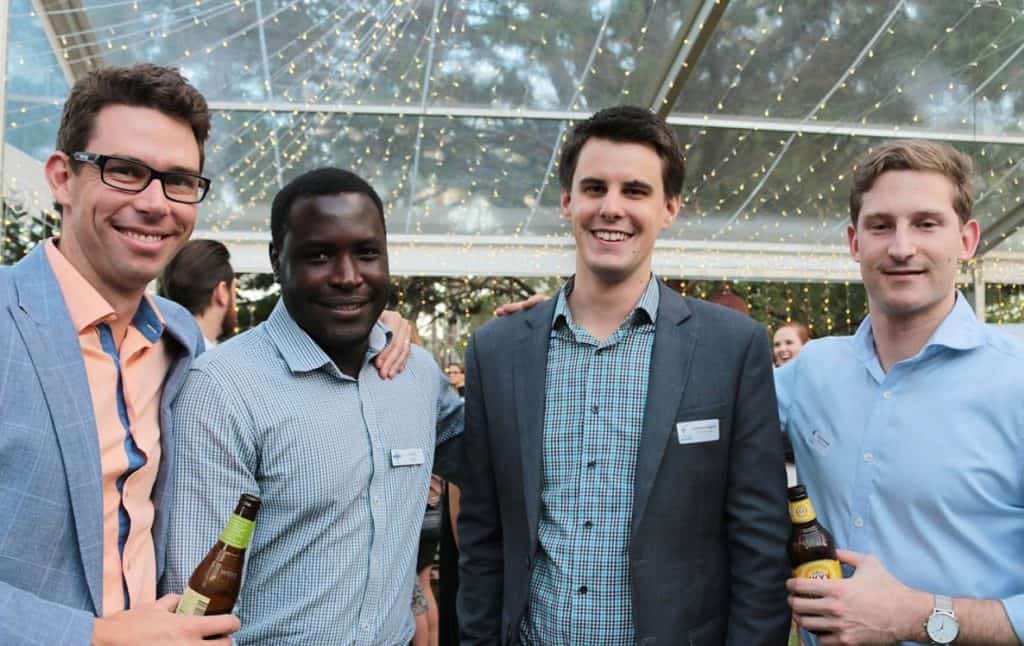 What the Program Provides
With thousands of young leaders working in many industries and throughout the Darling Downs, the Future Leaders are the go-to network for young professionals and business owners in our region. Future Leaders enables participants to develop strong networks that help further individual careers, forge friendships, encourage collaboration, empower upcoming young leaders, and overall strengthen the future of the Toowoomba business community. Quarterly 'Future Leaders Connect' events and the Mentor Program are cornerstone initiatives that form the basis of the annual Future Leaders program.
INDIVIDUAL FUTURE LEADER MEMBERSHIP
Individual Membership is available for those between the age of 18-35 involved in business or industry in the Toowoomba Region, not employed by a Chamber Member business. Register today by following the prompts below. Should you be unsure if your business is a chamber member, please contact the Chamber office admin@toowoombachamber.com.au .
Included in Chamber Membership, all current members automatically gain access to Future Leaders for their young team members.
Four Key Principles provide the framework for our Future Leaders
Future Leaders Mentor Program
Mentoring is a career development strategy where mentors facilitate the development of learners by sharing known resources, expertise, values, skills, perspectives, attitudes, and proficiencies. Mentoring builds mentees' skills and provides mentors the opportunity to share proven leadership knowledge and techniques of leaders within our business community. Mentoring benefits the mentor, the mentee, and the community as we build stronger, more successful businesses and business relationships.
Our young professionals are the future of our Business Community.
FUTURE LEADERS PROFESSIONAL DEVELOPMENT SERIES
The Toowoomba Chamber of Commerce Future Leaders Professional Development Series (Series) is organised by the Future Leaders Advisory Group (FLAG) and runs over a 12-month period. The Series, free for Toowoomba Chamber members, is a platform for individual personal and business growth for the region's 35-year-olds and younger. Helping future leaders to thrive, meet their goals, and go after their dreams. The Series aims to create learning opportunities and connections for the City's future leaders to support their career development as well providing a forum to network with other like-minded persons. The series will allow the presenter to share their expertise and knowledge with future leaders to help facilitate their professional development. The program is proudly brought to future leaders in partnership with Power Tynan
Future Leaders Advisory Group
Member Testimonials | Networking & Communication Workshop
hosted & facilitated by Southern Cross Austereo